Your relaxation à la carte
Exclusive and privileged experiences await you.
Amidst an atypical ambiance that is conducive to relaxation,
you can serenely enjoy an innovative vision of wellness
that will give you both relaxation and energy.
An expert team selects for you a range of treatments,
tailor-made programs and coaching, all established in accordance with your personality, your needs and your objectives.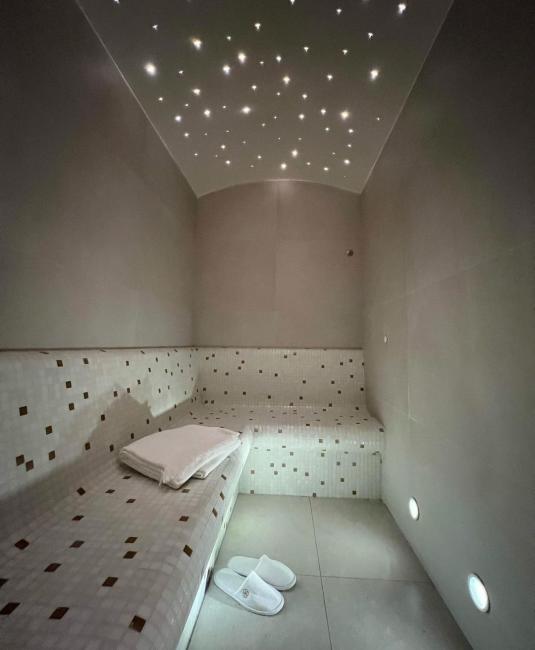 The Black Door Spa
Is like a bubble of serenity that soothes both the body and mind.
Your well-being is essential to us, so we have designed with the greatest care an exclusive space entirely dedicated to your fitness and relaxation.
Swimming pool, sauna, hammam, massage rooms, treatments, everything is gathered in a privileged place
with a delicate and refined design.
Open up to a thousand pleasures, forget everything and find yourself ...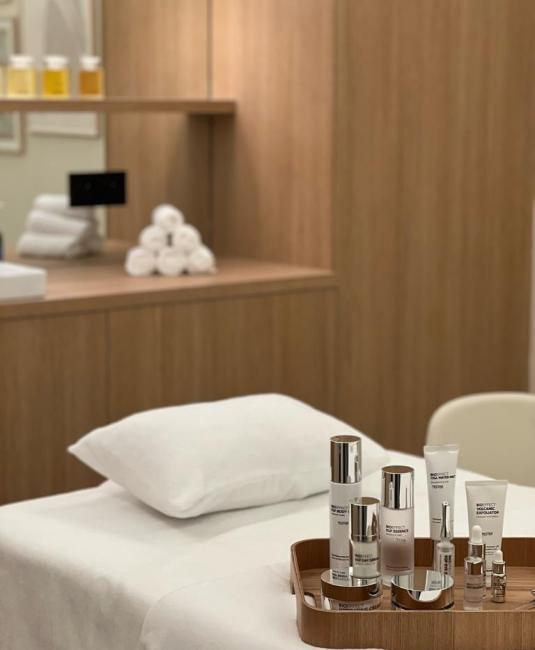 The Treatment of the moment
BLACK DOOR EXPERIENCE
We are pleased to offer you a custom-made well-being ritual 100% customizable :

MASSAGE ULTIME AROMATHERAY (60')
This treatment releases tension held in every part of your body leaving you feeling deeply relaxed and recharged. This hero treatment starts with a consultation to find out your emotional and physical needs.An aromatest follows to allow you to choose the oil most suitable for you. This massage drawn from a fusion of eastern and western techniques enabling the therapist to work on your body and mind.
&
SPA ACCESS (60')
swimming pool, steam room, sauna and relaxing area

150€ instead of 200€ (per person)
*Available from 10:00 a.m to 7:00 p.m every day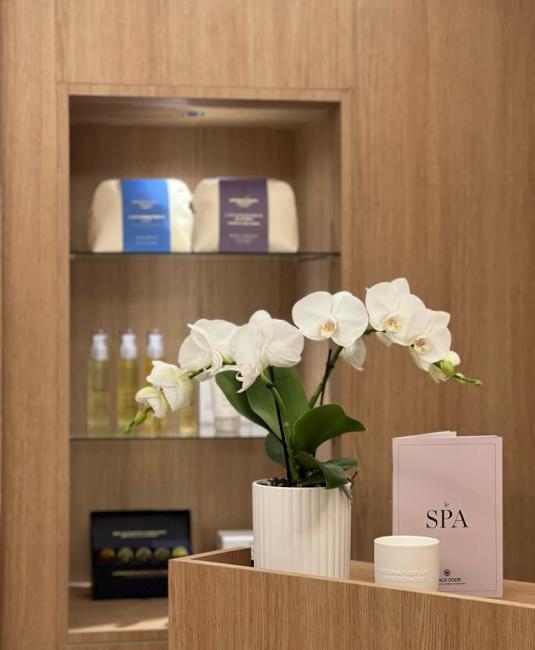 Our brands
BIOEFFECT
Is a pioneering Icelandic skincare brand. Our scientists are the inventors of the world's first plant-based EGF protein evolved by biotechnology and with multiple anti-aging virtues..
AROMATHERAPY ASSOCIATES
Crafted by British aromatherapy experts, our unique blends are powerful,effective and sustainable. Everything we do has integrity andefficacy at its heart. We're natural, vegan, cruelty free and B Corp.
You will also find RENATA FRANCA and HYDRAFACIAL expertise in the expert hands of our practitioners.